Show on map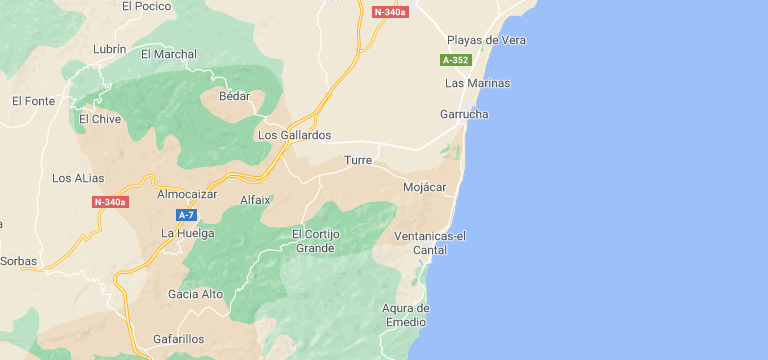 Antas
Antas is a traditional farming village, situated just a few minutes drive from the town of Vera.
The mountains of the Filabres roll down in undulating slopes at their north eastern end and here, on a fertile plain, lies Antas. The river, now usually dry, has carved a ravine through the soft sandstone, where birds nest in the holes in the cliffs. All around Antas there are numerous large orange and lemon groves, and other fruits and vegetables are grown on this highly cultivated area. The local market is known in the area for the quality of its produce.
Antas was the centre of the El Argar prehistoric culture. The remains of Neolithic and Bronze Age man can be seen in various protected sites around the town. Roman and Medieval remains have also been found here, such as the remains of an aqueduct that lie beside the road on the outskirts of the town.