Show on map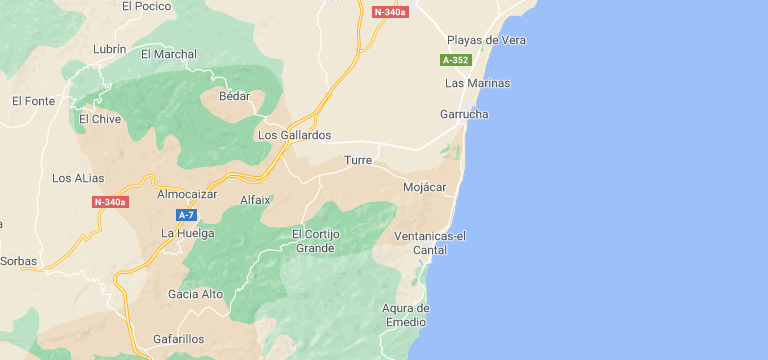 Arboleas
The village of Arboleas is situated on the riverbank in the Almanzora valley, one of many small settlements along the course of the river, which waters the fertile plain. It has a strong agricultural economy, producing citrus fruit, olives, almonds and cereals. Its history can be traced back to prehistoric times, through to the Romans, Moors and Christians, though the origins of the present village are medieval.
Arboleas covers a large area of the Almanzora valley which contains many small hamlets and villages such as Casablanca, La Perla, El Prado, La Judea, El Campillo, La Cueva, San Roque, Los Higuerales and Limaria. The area has seen an economic boom since 2002 due to the large number of houses built for foreign investment. In 1996 it had around 1,500 inhabitants and presently more than 4,500 call this place home.
The village is popular for it's traditional Spanish atmosphere and way of life. The relaxed lifestyle is popular amongst people of retirement age and can be seen on the streets daily with many bars overflowing with people enjoying a morning coffee and tostada whilst taking in the beautiful scenery.