Show on map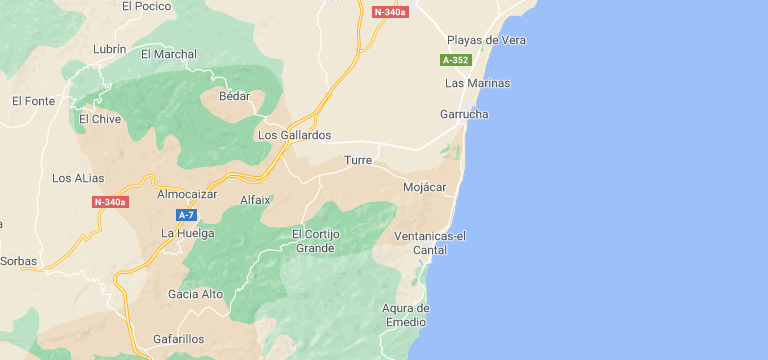 Garrucha
Garrucha is a traditional Spanish fishing village, situated between Mojácar Playa and Vera Playa. The village is primarily populated with Spanish residents, but during the Summer months can be popular with holiday makers from the North of Spain and France.
The village is dominated by its port, whether via the fishing boats or provisions to the local area. After the Christian conquest in 1488, the army was provisioned through this port and was therefore able to continue the campaign. From the Al-Andalus period there also existed a large store called "Casa de la Sal" or "Alfolí" to store the salt from Cabo de Gata, Dalias and Mazarron and distribute it inland. In the 16th century there are records of the wine, esparto grass and marble trade that passed through its port. More recently, the primary use of the port is for the fishing vessels providing fresh produce to the area.
Garrucha is famous for its fish and seafood and the bars and restaurants serve food fresh from the port and farms in the region.