Show on map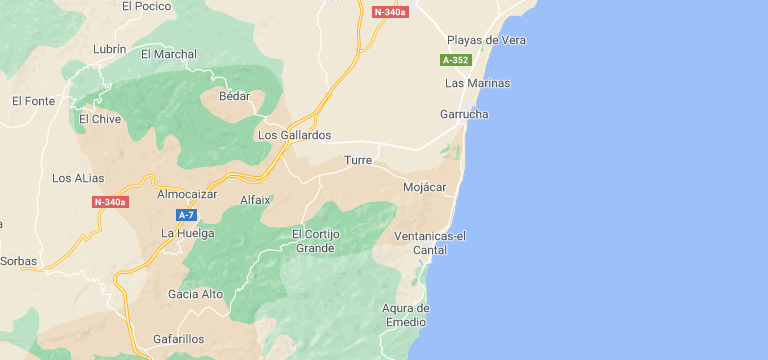 Los Gallardos
Los Gallardos is quite a modern village between the mountain ranges of Bedar, Los Filabres and Cabrera and the Aguas River, with stylish streets of townhouses and villas mingled with terraced rows of traditional flat roofed whitewashed homes that have been there for many many years.
Although Los Gallardos has seen much construction, making it the village that it is today, it wasn't until the 1900s that it was updated with modern conveniences such as electricity, telephone services, sewer systems, and paved roads.
Prior to this, in the 19th century, after iron and lead were discovered in the surrounding hills, Los Gallardos prospered as the mining base between the Sierra de Bedar mines and the port at Garrucha, the two being connected by a railway. Remains of the old railway bridge can still be seen today and the historical mining heritage of the area can be uncovered on the Sendero Minero walking trail which is signposted from the church plaza.