Show on map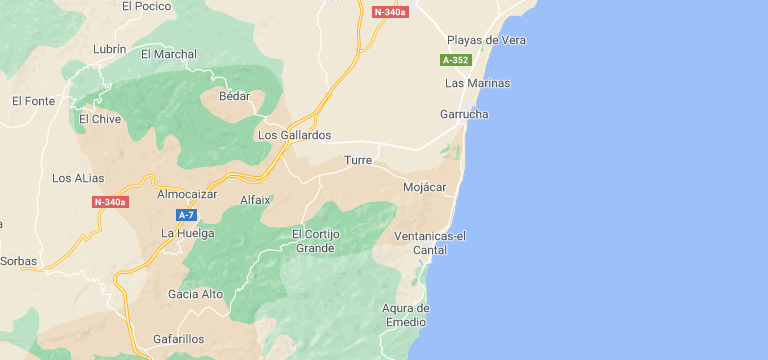 Villaricos
The small fishing village of Villaricos is located a short drive up the coastal road from Palomares. This is a traditional, tranquil village far away from the hustle and bustle of its neighbours.
The village has two marinas and diving schools as well as many small beach coves and has one of the most attractive Sea Promenades along the Almeria coast to cater for Summer tourism. If you are looking for a quiet beach holiday far away from bouncing nightclubs, Villaricos should be on your shortlist.
As with everything, there is an exception to the rule. The annual Dreambeach festival takes place just a few metres from the village every August when thousands of people descend on the area to dance a weekend away.